In-line Sensing Technology Designed to Streamline Your Biopharmaceutical Processes
PendoTECH offers technology for GMP manufacturing & process development of biopharmaceuticals with a focus on unique single use in-line sensing technologies designed specifically for the BioPharmaceutical Industry. Along with the sensors are complementary product lines of hardware and software products that collect data from the sensors for viewing and analysis.
Sensors include: Pressure, Temperature, UV Absorbance, Flow, Conductivity and Turbidity. These products assist users in meeting the FDA's initiative in the area of PAT (process analytical technology) for QbD (Quality by Design) for manufacture of their products and also serve as valuable tools for product development. Software / hardware expansion options are available to create a complete process control system for unit operations in a biotech process. These options facilitate the integration of the sensors and other devices such as pumps, scales, and detectors for critical operations.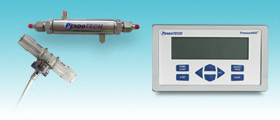 Our monitors and in-line sensors — available for measuring pressure, temperature, UV absorbance, flow, conductivity and turbidity — deliver cost-effective bioprocess monitoring that biopharmaceutical manufacturers depend on.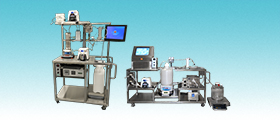 PendoTECH Control Systems offer a complete process automation solution and simplify data management by collecting and presenting the information on a user-friendly graphical user interface.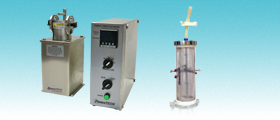 PendoTECH provides a line of complementary process components including a tubing throttle valve and a unique pump solution.